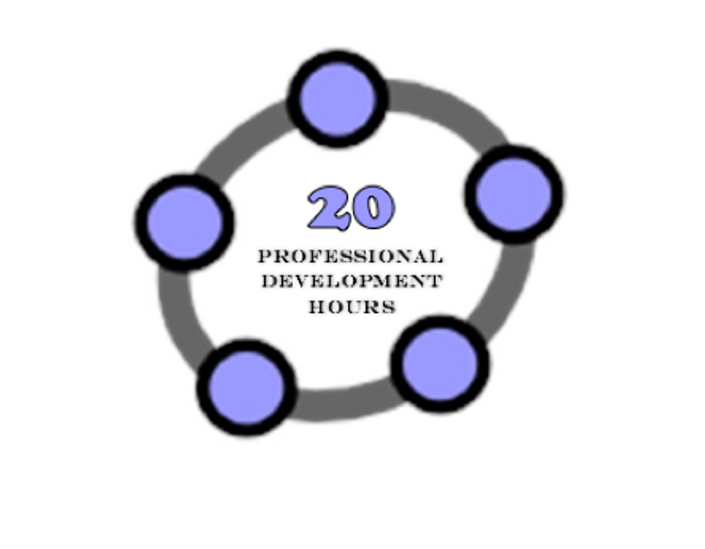 Getting Started with the Geogebra Application
---------- Begins The Day After Registration ---------- For those people not pursuing graduate credits
Watch Promo
This course explores the basic usages of the Geogebra application and the mechanics of its implementation in the math classroom -which shall include how it fits within Google Sites and Google Classroom (or platforms of your choosing). By learning about the available tools and complex strategies of construction students develop skills for creating user-friendly applets and work to create the beginnings of an online portfolio of interactive demonstrations and student made geometric calculators.
Your Instructor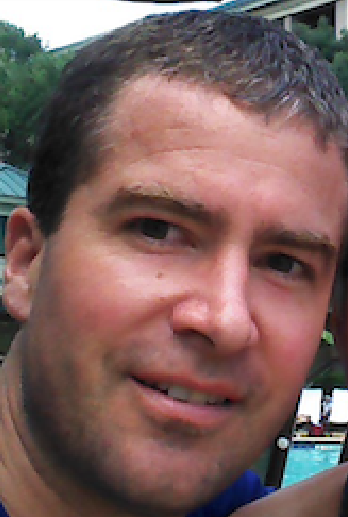 I am a high school math teacher of almost 20 years experience who was introduced to the Geogebra Application about ten years ago. I had always wanted to make my curriculum more dynamic but up to that point never knew how. To that point in my career, all of my curriculum involved static images. So when I learned to use the Geogebra application, Curriculum Development became exciting. I thought with excitement --Is it possible to do this?! --I wonder if you could do that?! I was (and am) convinced that a dynamic creation which allows for manipulation of geometric figures and provides automatic feedback is superior to one that doesn't. As a long time Special Needs teacher I started off by creating Dynamic Demonstrations and then realised that Games would be a great way for students to practice skills. Over the past few years, (in my work with Regular Ed. & Honours level students) I have seen how Geogebra can easily challenge students with their logic and reasoning, with their ability to create/construct and with their ability to problem solve. Besides improving the curriculum, the program has made me a better teacher as it has helped me to see the content in new ways. The questions I ask are now more complex than they ever were before. I am convinced that jumping in to learn the Geogebra Application was the smartest move I ever made as a teacher and I am excited by the opportunity to help other teachers learn the program.
Course Curriculum
Welcome!
Available in days
days after you enroll
Getting Started
Available in days
days after you enroll
Constructing On Geogebra
Available in days
days after you enroll
Frequently Asked Questions
When does the course start and finish?
The course starts the day after payment is made and ends 60 days from that day.
Do you offer Refunds?
Yes! We offer a money back guarantee on all LearnGeogebra.com courses. However, to minimize the chance of us wasting each other's time, there are a few conditions. If you consider the course to be a waste of your time we will refund 100% of the enrolment fee provided that 1) You approach the course honestly, with the intention to benefit from the course. 2) Complete the first 50% of the course and submitted all requirements associated with the first 50% of the course. 3) Provide us with some honest feedback so that we can learn from where we missed the mark with you. In summary if you genuinely complete half of the course and are not learning anything we will happily refund your money.
Do you offer group rate discounts?
Absolutely! We have a small group (5-9 people) discount of 10% and a large group discount of (10+ people) of 20%. If you would like to take advantage of this -send an email to
[email protected]
identifying the people in your group prior to paying. Then after the group threshold has been reached and everyone has paid in full - (either 5 or 10 people) the money will be credited back to your account.
Can anyone take this course?
Yes! It doesn't matter what country, state, or school district you are from. Prior to taking the course it is suggested that you check with your school district to see about getting credit for this course.
What verification will I have after completing the course?
Upon completion of the course you will be given a Certificate of Completion - documenting 20 Professional Development Hours.. See attachment in the footer for a sample certificate. If you did take this for Graduate Credits you will also be able to get a transcript from the university you took it from.
Are you looking for new ways to captivate your students' attention?
When you are able to use Geogebra, the sky is the limit as to how dynamic and visually interactive your curriculum will be!